This past school year, I served as the graphic design graduate assistant for Boston University's School of Visual Arts. In this position, I worked on projects for both the SVA office and the Visual Arts Research and Resource Library. These projects included brochures, way-finding, flyers, and more.
My first project was to add pages to an already existing viewbook detailing the many programs in BU's School of Visual Arts. The pages I added detailed the new BA in Art program. Here, I followed an existing visual system to design pages that seamlessly fit into the viewbook.
For this project, I designed a brochure for BU's Visual Arts Summer Institute, a summer program for high school students. After the distribution of this brochure, there was a significant increase in the number of applicants for the program.
This is another project where I built upon an existing design system to design flyers for a variety of elective classes before course registration.
I also designed flyers for a variety of other events and announcements while working in this position.
I created the visual system for this year's Admitted Students Day event. I designed a mailer announcement, name tags, and Risograph printed way-finding signs.
I designed the title wall vinyl for the Art Education thesis show. This project was an exercise in working with provided materials that were formatted in a difficult manner, as the provided material included the dimensions of each individual letter, which, when added up, would end up being over 12 feet wide. I measured the space provided and gave the Art Education department 2 alternative dimensions that would better fit in the space. Below are the elevations and the final title wall.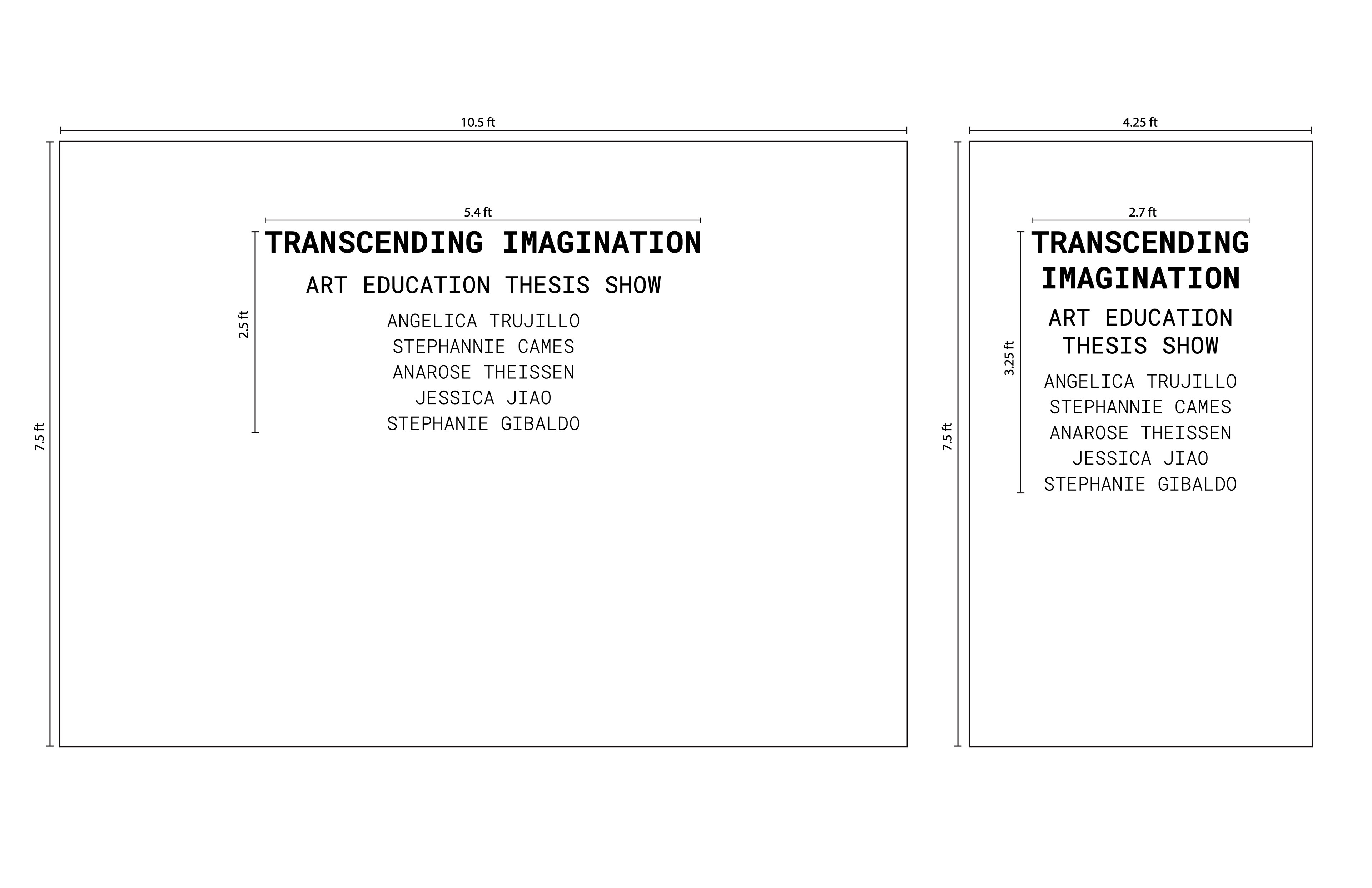 Another project that I worked on was creating a type system for a photo book for the retiring president of Boston University, Dr. Robert A. Brown, and his wife, Director of Development, Dr. Beverly Brown. The photo book was intended to be a memento of the Art @ Sloane program.
Visual Arts Research and Resource Library
The final projects I worked on were for the Visual Arts Research and Resource Library.  I used an existing branding system to design first drafts of library aisle signage and section dividers. I also designed a poster for the equipment checkout service.