"The 2023 Boston University Graphic Design MFA Exhibition takes its name from the

Hide Self View

feature in popular video conferencing software like Zoom, which allows users to hide themselves from view during online meetings. The title serves as a framing metaphor, gesturing to the role of graphic designers in most visual communication: working behind the scenes to craft the graphic textures that shape collective and individual experiences. The three-word title also serves as an actionable strategy. Using the

Hide Self View

option is a way to reclaim agency and autonomy in a world increasingly dominated by the public gaze, cameras, and monitoring technologies. The hide-self-view mode of practice allows participants to engage on their own terms: to show their work without needing to reveal all, to create space for others (collaborators, partners, stakeholders, friends, family, and community), and to look outward rather than inward."
—Christopher Sleboda & Kristen Coogan
The main attraction of

Hide Self View

was a collection of 26 Duratrans backlit posters, one for each student in the program. We were each given a 40in x 60in space to express ourselves and show our work. The posters were hung on simple frames with a web of LED strips between two posters. Below you can see the setup of posters in the gallery, as well as my personal poster.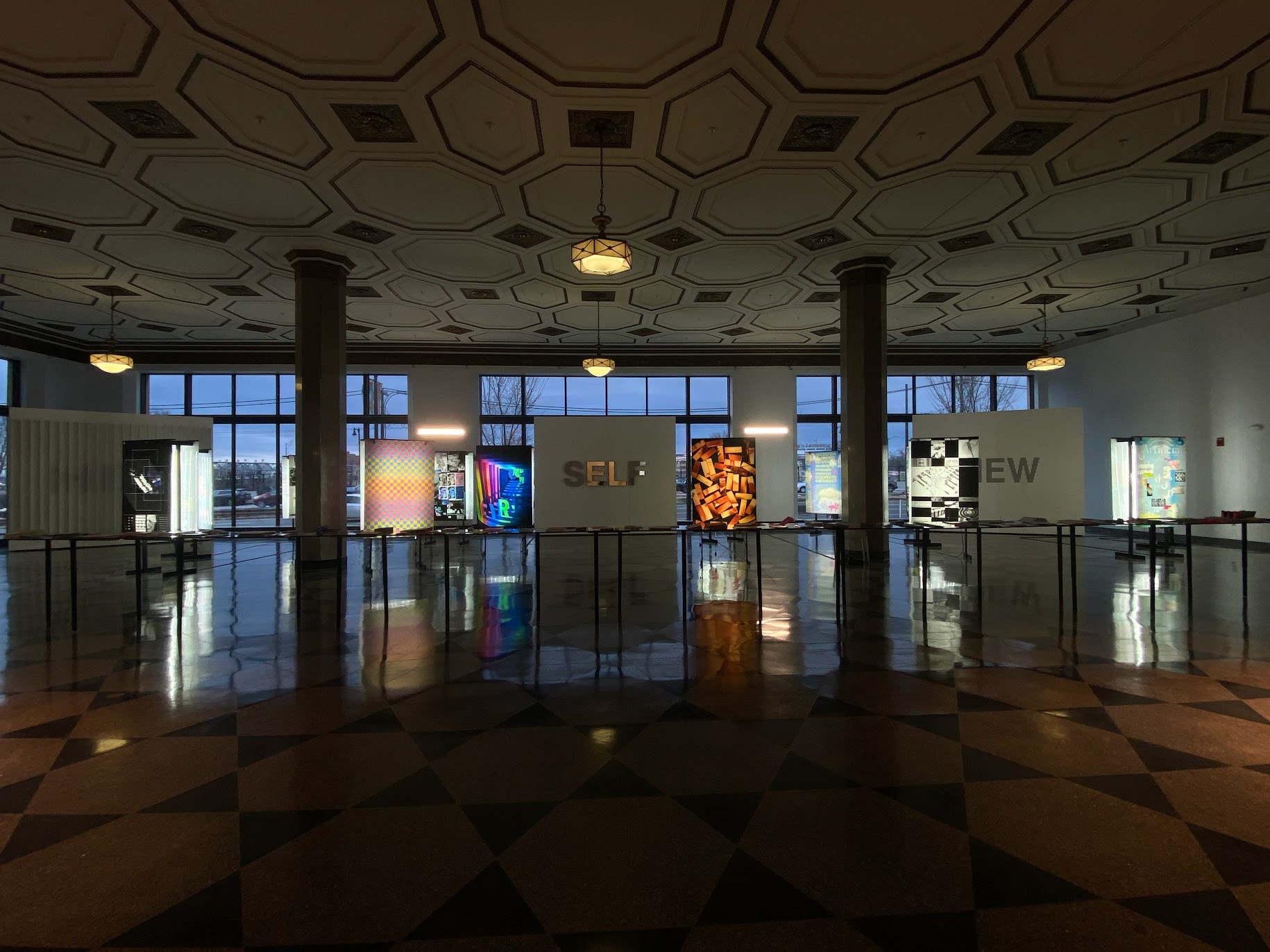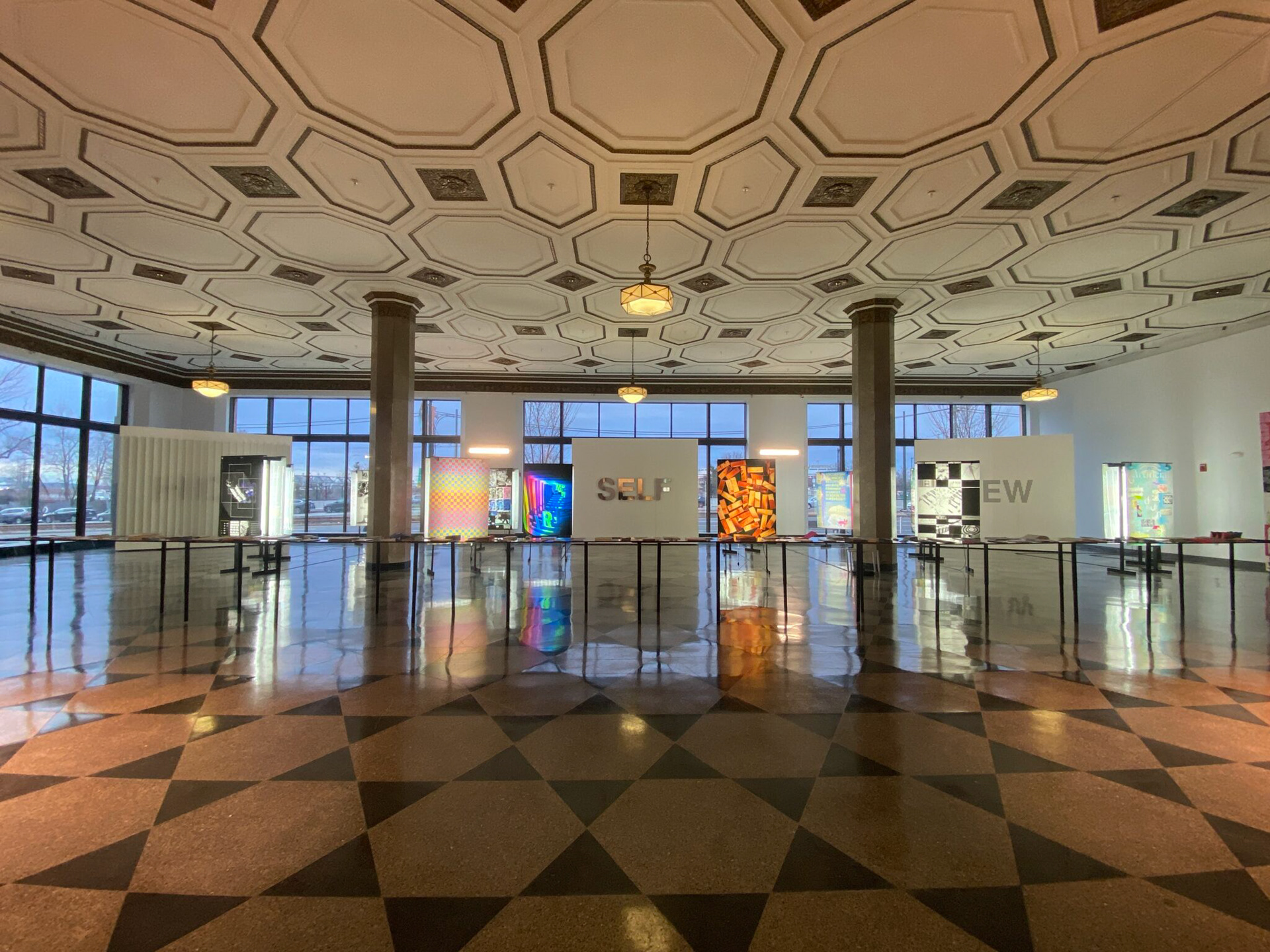 The literal centerpiece of

Hide Self View

was a 48-foot-long, mirror vinyl-covered table that displayed books and other small print ephemera. Building the table took quite a bit of trial and error to figure out where to place the legs, how to connect pieces together, and how to cover it with the vinyl. The table acted as a physical barrier to getting to the poster space, in a way, hiding the posters. Below are images of the table, as well as the work I displayed on the table and a walkthrough video.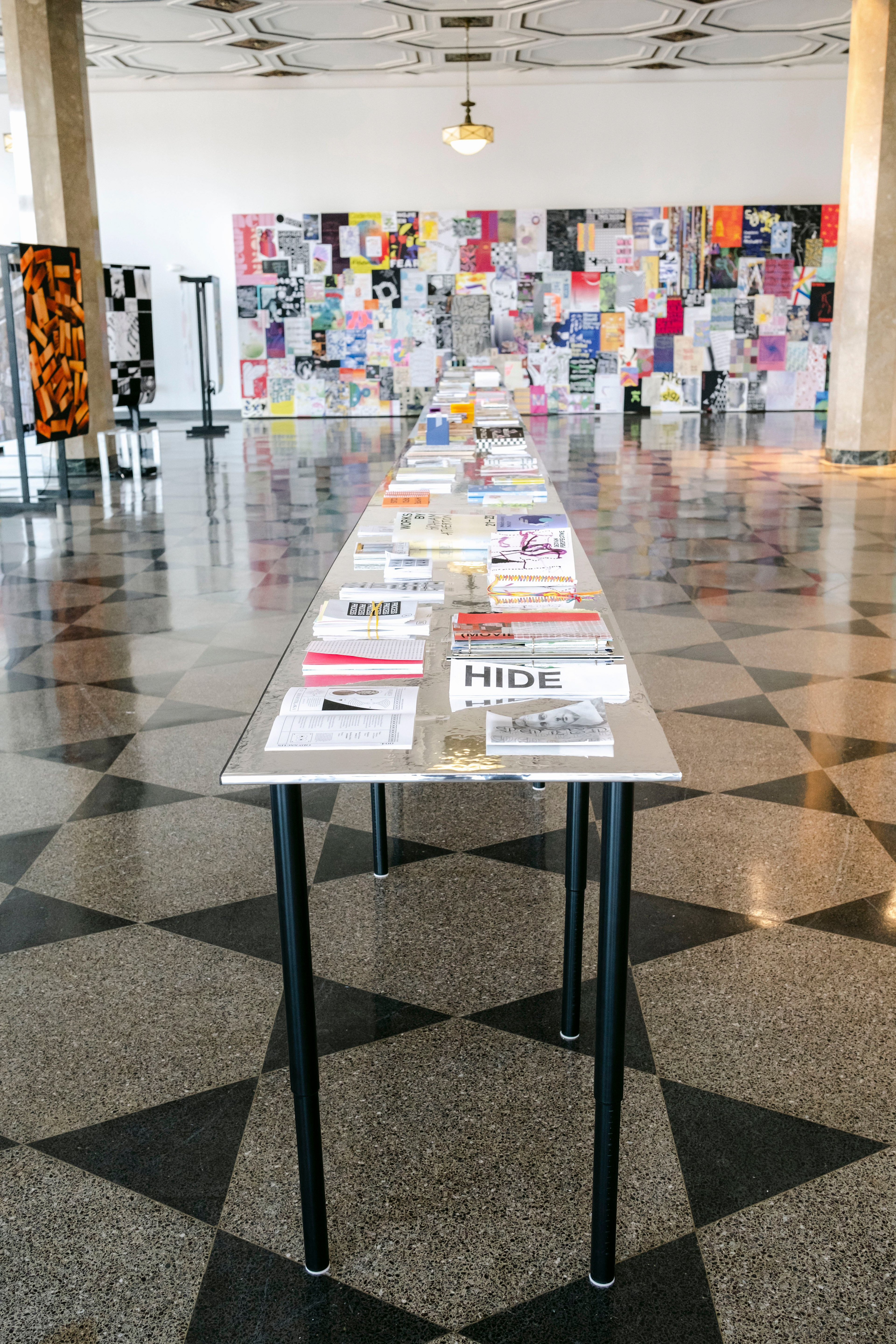 As part of my work on the reading table, I created understated bookmarks in order to identify the designers who made each book. I printed the bookmarks on transparency film, allowing the books to take center stage.
Lenticular Way-Finding Signs
To go along with the theme of hiding information and to correlate with the lenticular title wall seen in the process photos, I created accordion-folded way-finding signs for the hallway leading to the gallery. Looking at the signs from one directions, you see three arrows. From the other direction, you see the name of the exhibition.